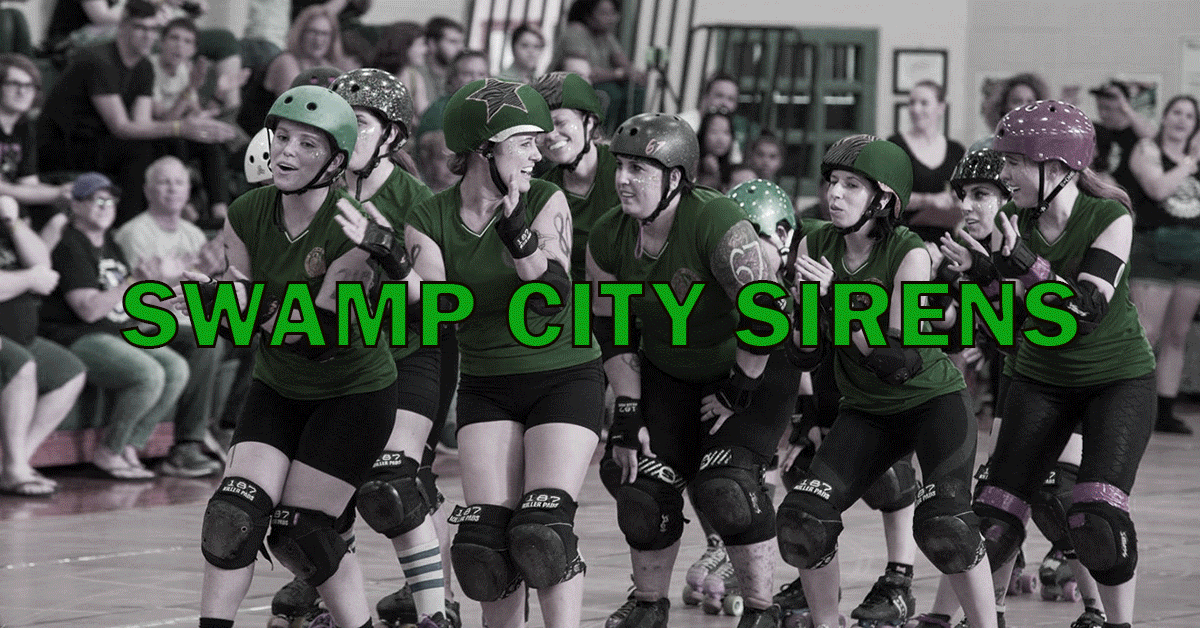 Don't miss this action-packed bout, in which the Gainesville Roller Rebels Swamp City Sirens take on the Key West Derby Dames!
Doors open at the MLK Center at 6PM and the action starts at 6:30 PM. Tickets are $8 in advance and $10 at the door. As always, kids 12 and under get in FREE.
Halftime entertainment by Gainesville Circus Center!
Tickets will be available soon from Volta Coffee, Tea & Chocolate, Sweet Dreams of Gainesville FL., OR Brown Paper Tickets!
Brown Paper Tickets link: https://www.brownpapertickets.com/event/3601207
After the bout, join us at Gainesville House of Beer for our after party and pizza! Huge thanks to our Jammer Line Sponsor this season, Elevate Fitness & our Stitches Level Sponsor Anatomic Body Piercing!!
Cover photos by the wonderful Keith Ridge Derby Photos, Chris Bishop Photography, and Mindy Miller!