We are always looking for new skaters, refs, officials, and volunteers!
Become a Skater
Have you come to one of our bouts and wondered just how you could become a Gainesville Roller Rebel? Come to one of our Derby 101's and see what you are made of! This is a perfect, low-pressure opportunity to see if derby is something you'd enjoy. We will introduce you to the game and our team — as well as cover some basic skating skills. NO PRIOR SKATING EXPERIENCE NEEDED. Seriously!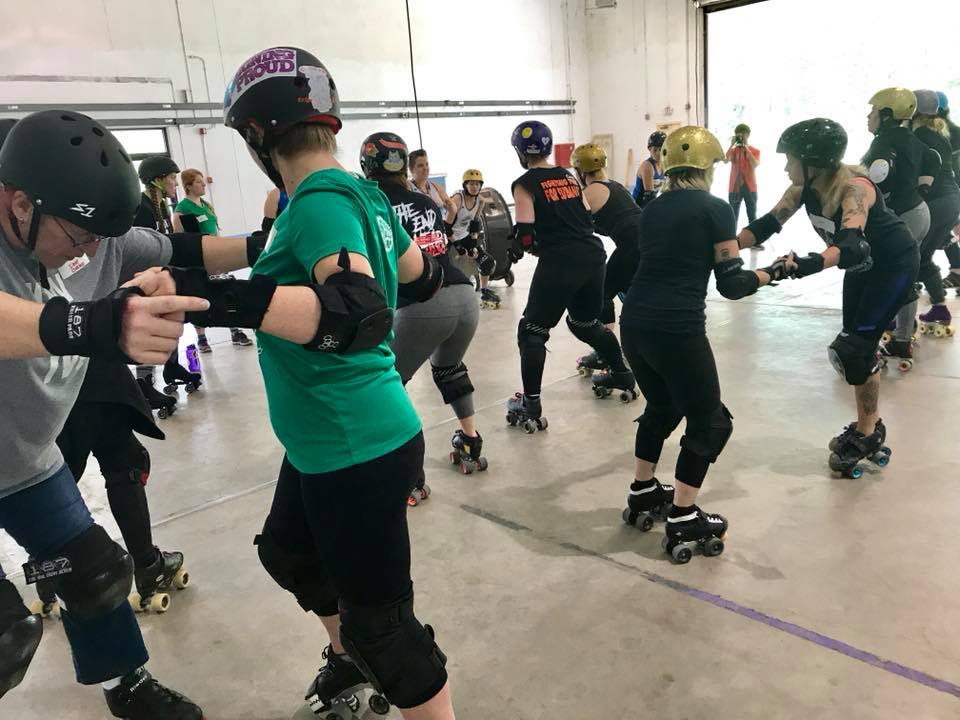 New skaters learning to skate during Derby 101 – Spring 2018
Who can become a skater?
Anyone 18-and-up who self-identifies as a woman. An individual who identifies as a trans woman, intersex woman, and/or gender-expansive may skate with us if women's flat track roller derby is the version and composition of roller derby with which they most closely identify. Click here for more details about WFTDA's Gender Statement.
What do I need to bring?
Yourself
Comfortable workout clothes
Sneakers
Water bottle
Heat-molded mouthguard (please don't forget this, as you can't skate without it). You can find a cheap mouthguard at a sporting goods store or Walmart.
We'll provide all the other gear you need to get rolling!
How much does it cost?
The cost for Derby 101 $20 (or $10 if you have your own gear), which you can bring in cash/card on the day of or send in advance via PayPal to treasurer@gainesvillerollerrebels.com (please note your name and the event and select "Friends and Family" when paying).
What if I can't make the 101?
Please email us at join@gainesvillerollerrebels.com
Become an Official or HELLper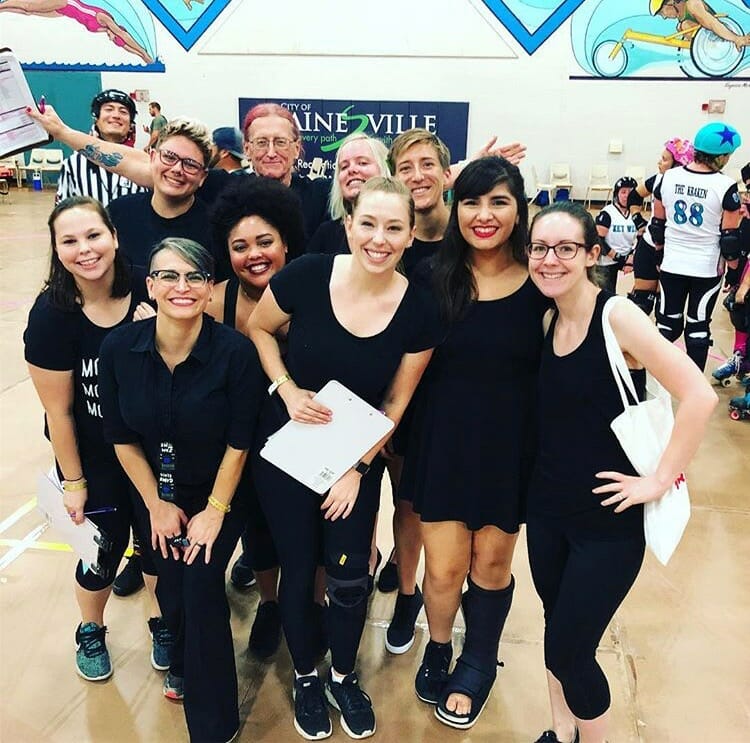 Who needs skates to be awesome? We are always looking for new referees, officials, volunteers, medics, and more!
Who can become an official or volunteer?
Anyone 18-and-up.
If you have any questions about joining or would like to volunteer, please email us at join@gainesvillerollerrebels.com.