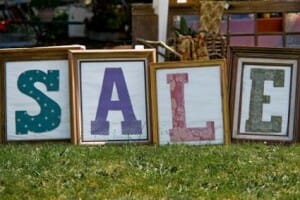 Do you need more things in your house?
Would you like to own things that use to belong to a real live Gainesville Roller Rebel?!
Do you like turning one person's trash into your treasure?
Do you want to meet your favorite Gainesville Roller Rebel skaters?

If you answered "yes" to any of the above questions, then you need to come to our very own Gainesville Roller Rebel yard sale!
The yard sale will be held on Sunday, May 18th from 7 a.m. to 1 p.m. It will be at 711 NE 9th Street.
So if you like to go treasure hunting and want to spend your Sunday morning meeting some of your favorite members of the Gainesville Roller Rebels, join us at our yard sale! Hope to see everyone there!!! You can RSVP on Facebook here.