Athleticism. Sisterhood. Community.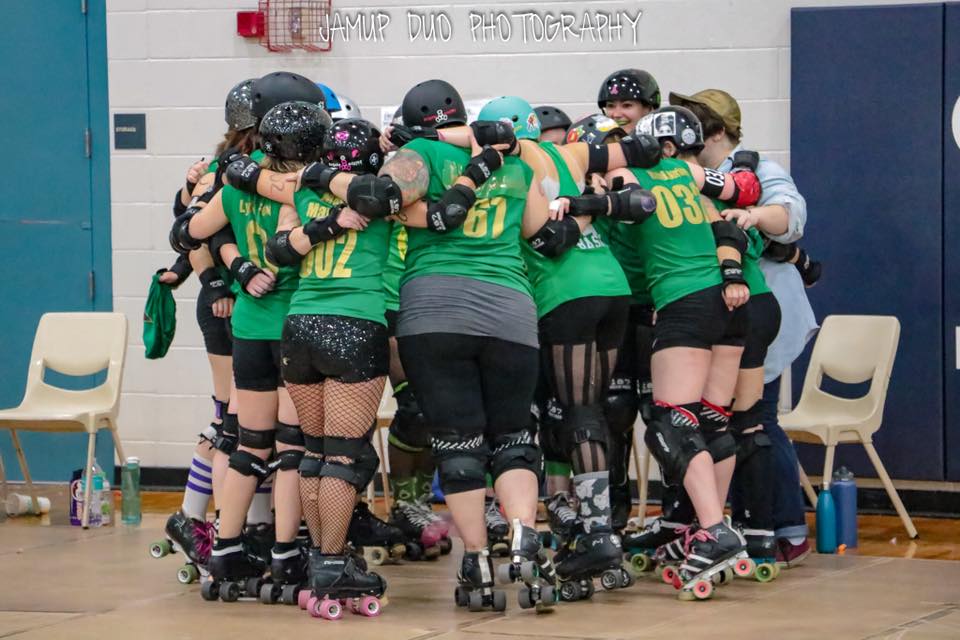 Gainesville Roller Rebels (GRR) is Alachua County and Gainesville's first  and only competitive women's flat track roller derby league. Founded in 2007 by Catherine Seeman aka Ms. Rebel, GRR was incorporated as a Florida Non-Profit organization in June 2008. In January 2013, GRR became a full member of Women's Flat Track Derby Association (WFTDA).
The league boasts a roster of women from every walk of life — including stay-at-home moms, professionals, students and everything in-between — and strives to provide the opportunity to play this extreme sport to women skaters of all backgrounds while providing family-friendly entertainment to the Gainesville area. GRR is committed to fostering athletic ability, community involvement, sisterhood and personal empowerment within a physically demanding environment.
GRR's main goal is the continued advancement of the skater at every level, from beginner to advanced. The league strives to combine nationally recognized roller derby standards and individual player desires to produce a well-rounded, competitive group of women athletes.
Charity Work & Community Action
GRR supports a wide variety of charitable organizations through fundraising efforts and volunteerism, and the league actively supports those groups that focus on young and adult women's issues, the Gainesville community at-large and the environment. Efforts have included, but are not limited to, the following groups: Florida DOT's Adopt-A-Highway program, LifeSouth Community Blood Centers, Peaceful Paths Domestic Abuse Network and Spread The Love.
Want More?
Watch this Web site or add our RSS feed to your feed reader to keep up with us! You can also visit GRR on Facebook and Twitter.
For more information on the members of GRR, check out our Skaters & Alumni and Staff & Volunteers pages.
GRR's main logo was designed by Skull Lords Design
GRR's Swamp City Sirens and Millhopper Devils logos design by Seth Russell Illustration